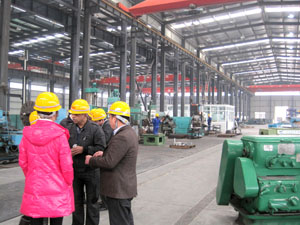 Being an integrated valve company, Beta Valve Co., Ltd. (Called 'SBV') was established in 2008 and is your trusted partner for industrial valves.
We have several cooperated and invested valve factories which have been specialized in valve manufacturing for export markets for many years, with this it can expand our valve markets and help us better meet the ever changing demands of customer's and the market.

All of our factories are certified by API 6D, ISO9001:2015, API 607, API 6FA...… They have developed excellent quality control and management systems to ensure its superior quality and service.

We are always striving for continuous improvement at exceeding our customer's expectations. We are committed to finding solutions to our customer's needs by supplying them with high quality products and services that exceed our competition's capabilities. We are dedicated to the Quality & Perfect Service.

We are specialized in supply of a wide range of Ball Valves with diameter 1/2" to 42" and Class 150 to Class 2500. We also can supply other valves, like Gate Valve, Globe Valve and Check Valves & Plug Valves. Our valves are widely used in such industries as Oil & Gas, Chemical & Petrochemical, Water, Metallurgy, Power Electricity, Pharmacy, Papermaking and urban construction, etc.

We believe in that:
A perfect combination of valve design and engineering is the basic guarantee of the valve quality.
A systematic control is the basic method to make stable quality valve.
A commitment to our employee will give us an innovative growth.

Your needs are what we work hard for, every day in every way, we evolve ourselves to be a better supplier and partner when comes to your valves requirements and solutions.

Warmest Regards

Beta Valve Co., Ltd. (SBV)